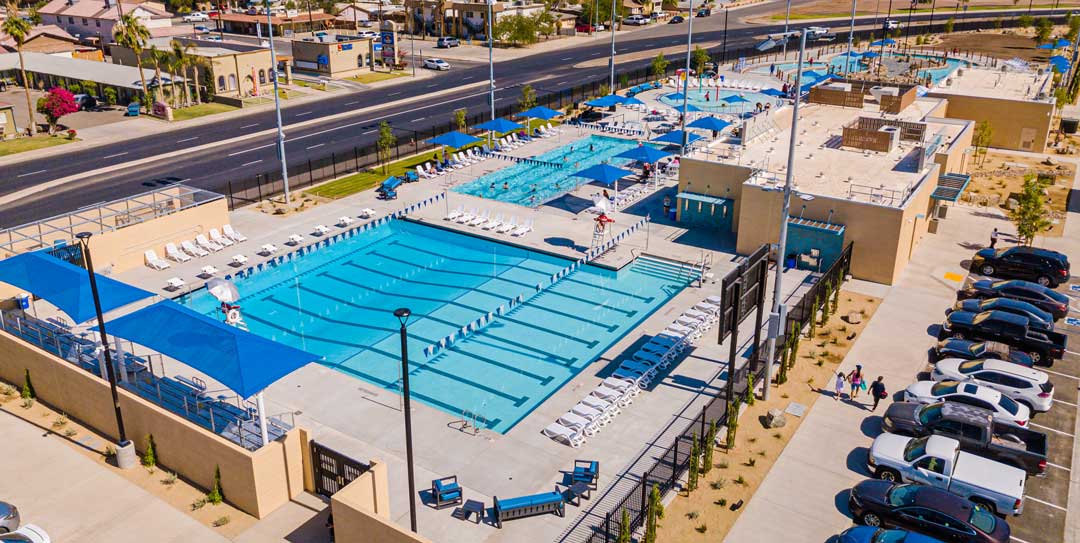 540 Park Avenue
El Centro CA
(760) 335-4550
Please review our Monthly Calendars for hours, programming and information, related to each month! Summer Swim Lesson Registration will open on May 31, 2023 at 7:00 AM. Click the "Sign Up!" Button for the registration site.
Click here to view our 2023 Swim Lesson Guide!
The Aquatic Center currently only accepts Cash & Check Only
Click on the "SIGN UP!" button to register for all upcoming programming,

Everyone entering the facility must pay their resident fee and complete the new updated Facility Liability and Release Form prior to, or upon your first visit.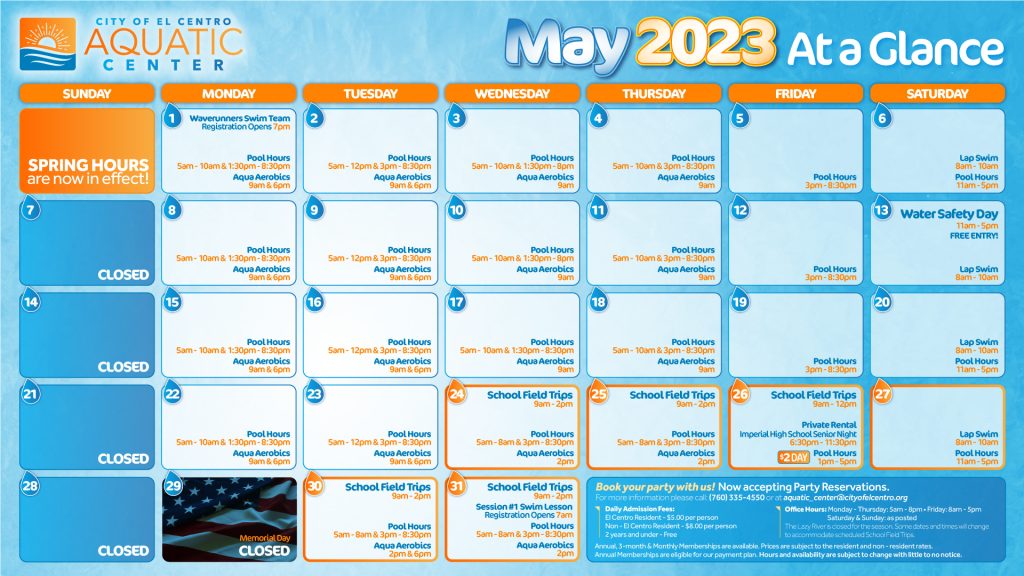 Children that are not potty trained or still in diapers are to have a "Swim Diaper" on at all times when swimming. Swim Diapers are available for purchase at the Snack Bar.
All personal flotation devices must be U.S. Coast Guard Approved. No plastic, inflatable "floaties" are allowed. If you are in need of a lifejacket, we have lifejackets free of charge to use during your swim. Please ask a lifeguard to help find the correct fit for your child. Currently we have children sizes: X-Small, Small, and Medium. Lifejackets are given on a first come, first serve basis. Children wearing a lifejacket or their own personal flotation device MUST be accompanied at all times by a parent/legal guardian in and out of the water.