Welcome to the City of El Centro's Special Events webpage! The City of El Centro is excited to be able to host a variety of Special Events for our entire community to enjoy.
El Centro Christmas Tree Lighting
Kick off the holiday season by attending El Centro's Christmas Tree Lighting & Street Fair! The event will be held on Friday, December 2, 2022, at 11th Street and Main Street in El Centro and will be hosted by our Mayor, Tomás Oliva.
There will be live performances, food vendors, Christmas music, a decorated Christmas tree, and an appearance from Santa Claus!
We look forward to seeing you and your family at this event filled with holiday cheer and glee!
For more information about this event, please call 760-337-4555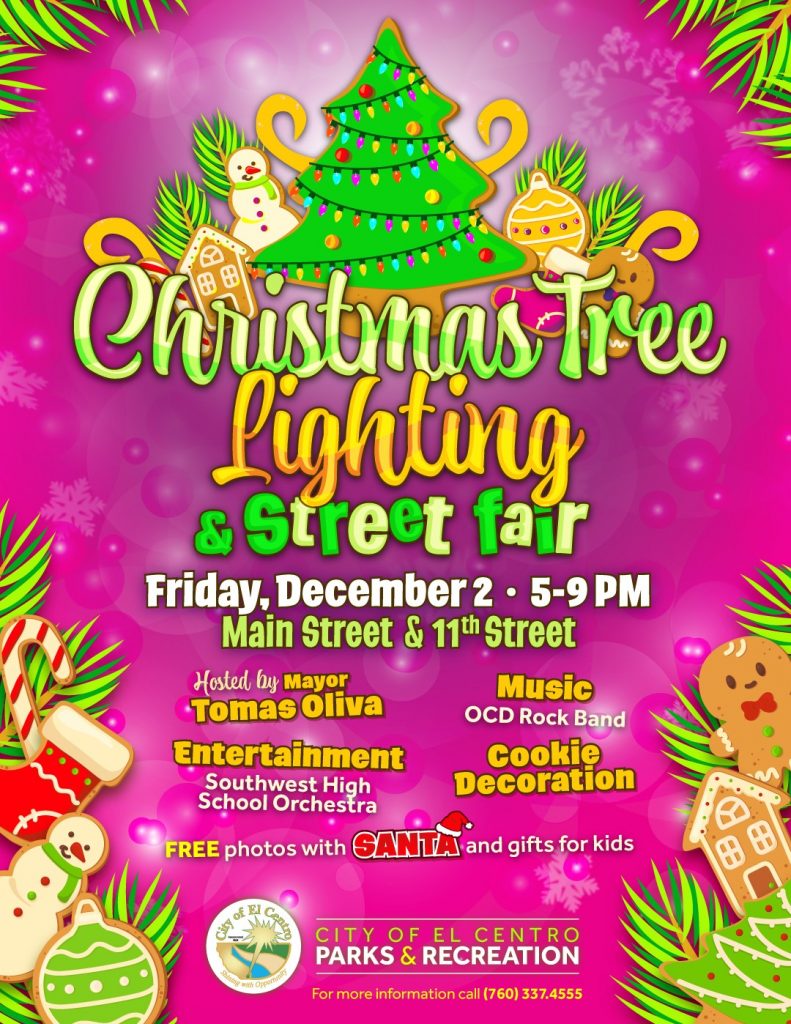 Kids Night Out – All Kids, No Parents