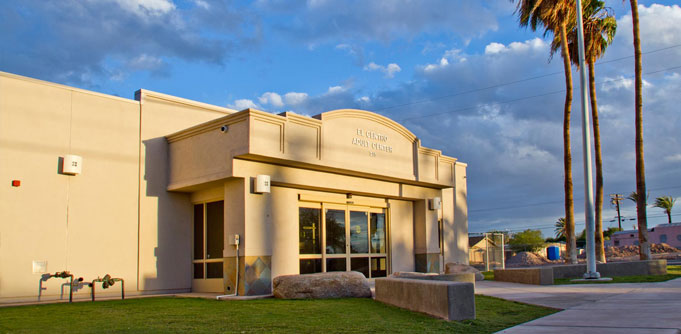 Closed Due to COVID-19
Hours of Operation:
Monday – Friday 9:00 am – 3:00 pm
Phone: 760-370-0160
*All program and classes are subject to change without notice
Health and Wellness
Zumba Fitness is an interval-style, dance based workout. This program will use a variety of rhythms, including Latin and world music, to provide a low impact workout for older adults. The easy-to-follow choreography will focus on balance, coordination and range of motion. The fun and varied music will also provide a party like atmosphere for socialization, enjoyment and stress relief.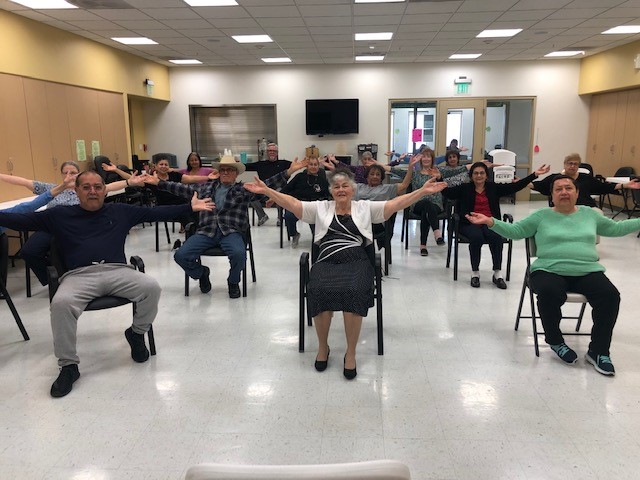 Chair Yoga includes a relaxation period, breathing exercises and postures with variations appropriate for the level of participants.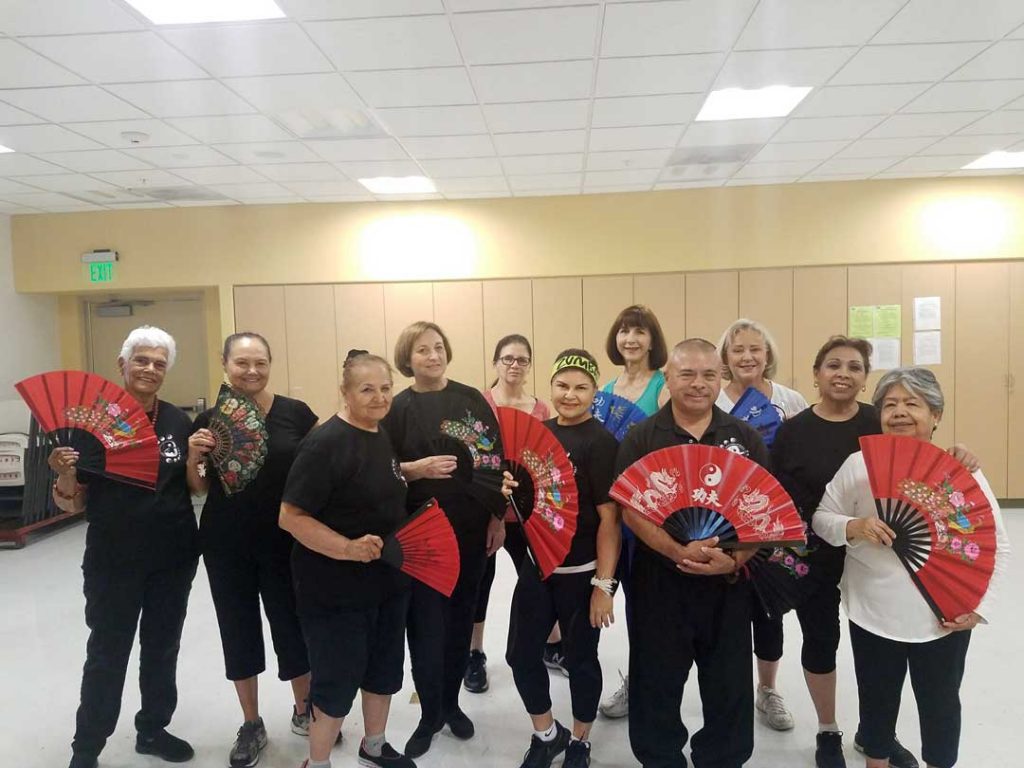 The purpose of this program is to introduce the health benefits that Tai Chi Chuan can offer. Tai Chi Chuan is designed to improve the quality of life by using slow pace movements along with deep breathing techniques.
Senior Basic Exercise
Come in and enjoy nice class of basic excersises for seniors and adults. From one pound weight exerises to stretch bands we strive to stay active and healthy.   
Adult Walking Club
The Adult Walking Club meets every Monday at the Martin Luther King Jr. Sports Pavilion at 9:00 a.m. If you are looking for a new way to motivate yourself and others to get moving, come and start your morning with us. You are able to walk at your own pace.
Recreation
Crochet Program
Come and learn how to make fun and different things out of yarn. This crochet program teaches seniors and adults how to create different things from their wonderful hands. Scarves and beanies for the winter, baby blankets and yarn slippers are some of the crafts this fine program has to offer. Whether you're a man or a woman, learning how to create these things is amazing. No Instructor.   
Jewelry Program
Have a great time learning how to make earrings, necklaces and bracelets. The first project is free. Please bring any bead jewelry material and tools to class after that. 
Movie Day
Come join us for a fun movie every Friday at the Adult Center. Enjoy Popcorn, soda, tea and a great movie. Admission is free! 
Drum Circle
Join us and get your rhythm on at the Adult Center. Learn different beats as we play together. No experience necessary. All drums and rhythm instruments are included. 
Coloring Therapy
The sense of calm that you may experience when coloring may be due to the simplicity of the activity. Coloring can provide a much needed distraction from stress and the experience can transport us back to easier, childhood days.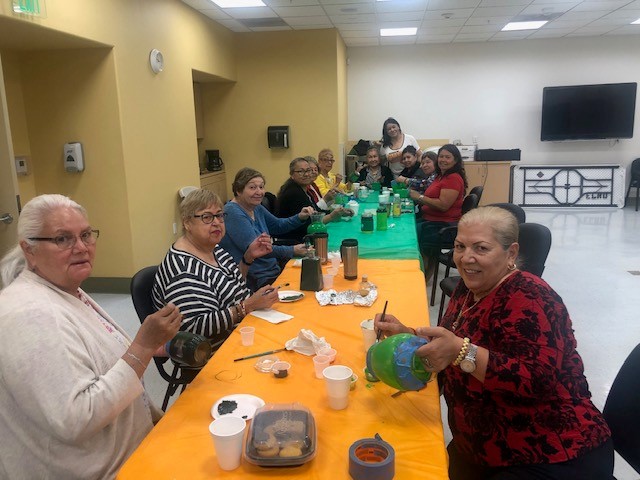 Arts & Crafts
Join us to make fun arts & crafts projects.  No experience needed.
Education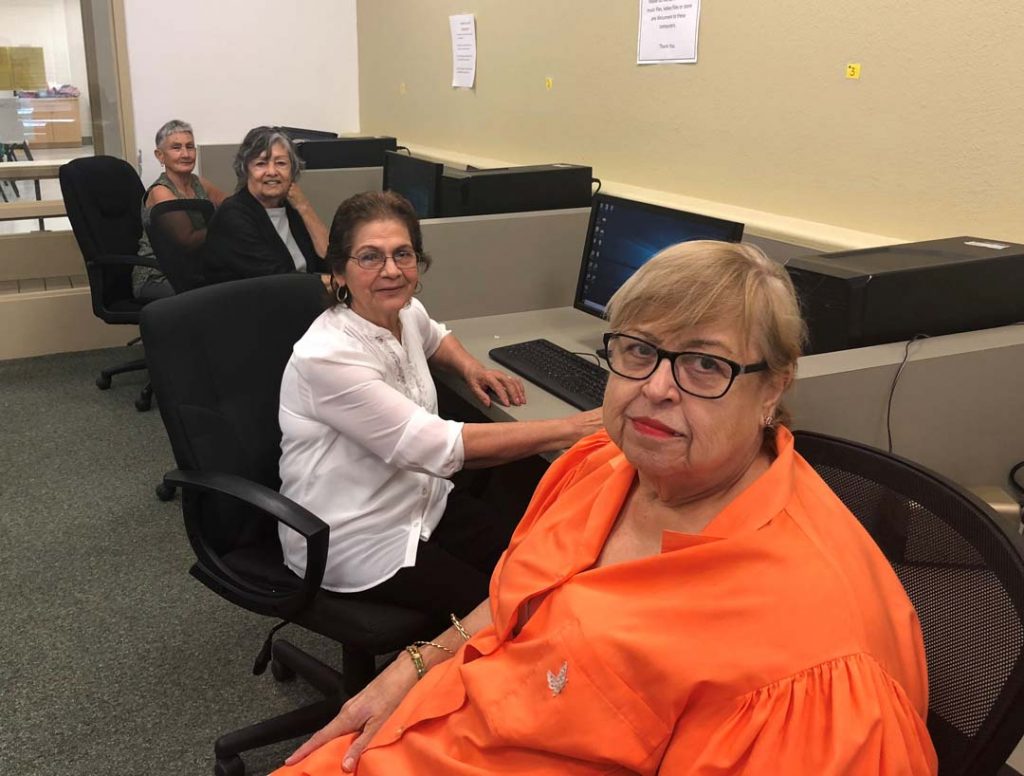 Intro to Computers
A course that is offered to seniors and adults who wish to learn the basics of computers. Explore various programs such as Microsoft Word, Internet, send e-mails and many more features that Windows has to offer. This course has a limit of four (4) students per class.
Intergenerational Tech Squad
Join us two times a month and bring your questions about your tablet, smartphone (Apple or Android), laptop or any other technological devices and we will answer them as best as we can. 
Next session: TBD