Location:
Covering 11.019 square miles is the largest city in Imperial County. We are located 616 miles southwest of San Francisco, 117 miles east of San Diego and 245 miles west of Phoenix,Az. and just 15 minutes from the international industrial complexes in Mexicali, Baja California. El Centro is accessible Via Interstate 8, State Highway 86 and State Highway 111.
History:
In 1906 W.F. Holt and C.A. Barker purchased the land on which El Centro was eventually built for about forty dollars an acre and invested $100,000 in improvements. As one historian of the Valley life put it "in only five months, El Centro went from a barely field to a city…". The City of El Centro was incorporated on April 16, 1908.
Early growth was rapid with the city's population reaching 1,610 by 1910 and more than tripling by 1920 to 5,646 people. One reason for this rapid early growth was El Centro's successful battle with the City of Imperial to become the county seat. In these early days, relationships among the cities of the Imperial Valley were often intensely competitive, reflecting the particular frontier charecter of the area and the fact that six cities within a twenty-mile radius were all established within one generation. These cities were in a horse race to win the prize of being the Valley's leading city and the intense competition is measured by the fact that it took twenty years to get a county fair started because of strong local loyalties on the County Board of Supervisors.
By the mid-forties, El Centro had become the second largest city in the Imperial Valley, with a population of 11,000 people. El Centro had also become the principal wholesale center of the area and the location of the Imperial Irrigation District (IID) Administrative Offices.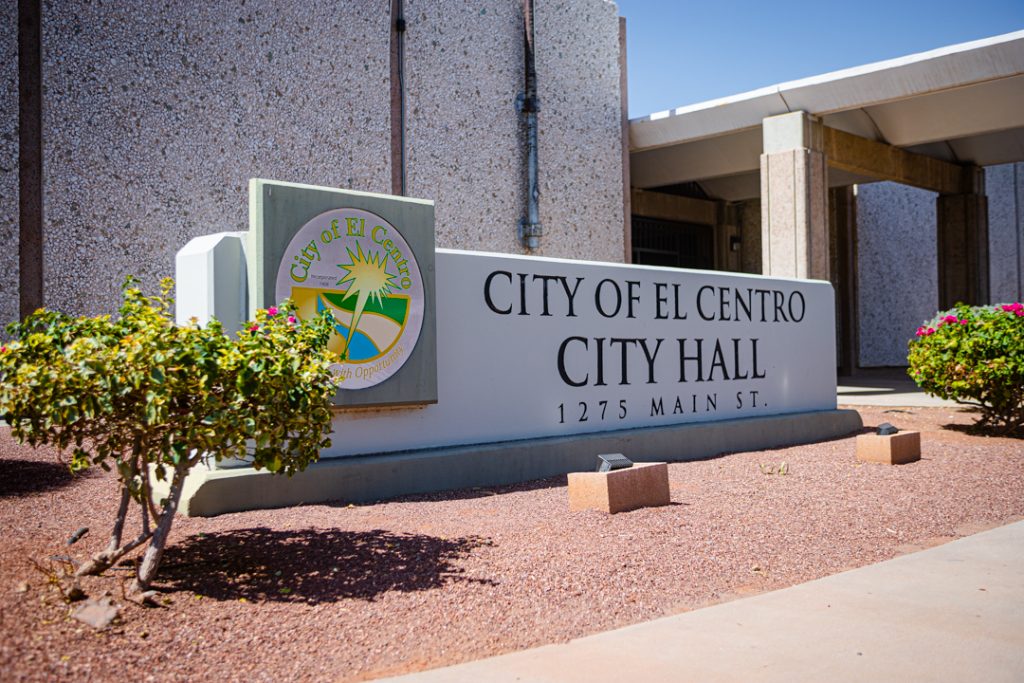 Because of its strategic location near rail lines and Highway 80 and 99, El Centro in the 1940s was also becoming the shipping center for vegetables in the south end of the Valley. The principal industries of El Centro in the forties revolved around agriculture – fruit and vegetable packing and shipping, ice plants, a flax fiber plant, box factories, and concrete pipe and brickyards.
By the 1970s, agriculture was still an important part of the City's economic life. Imperial County has become one of the most agriculturally productive areas in the country and more than thirty-five growers and shippers still operate in El Centro. However, by the early 1980s the two largest employment sectors in the El Centro labor market area were Government and Wholesale/Retail Trade, reflecting El Centro's emerging role as a regional administrative and commercial center.