NEW DROUGHT & WATER RESTRICTIONS – Updated July 6, 2022
City Declares Stage 2 Water Shortage on July 5, 2022
In response to the March 28, 2022 Executive Order by Governor Newsom and the Emergency Regulation by the State Water Resources Control Board, the City Council of the City of El Centro has activated Stage 2 of the City's Water Shortage Contingency Plan. With the public's help, this will help reduce water consumption between 10 to 20 percent. Stage 2 restrictions are in addition to the Stage 1 restrictions.
Residents and businesses will receive a mailer in their water bill in the weeks to come.
Visit saveourwater.com for tips on how to conserve water.
New Outdoor Watering Restrictions Now In Effect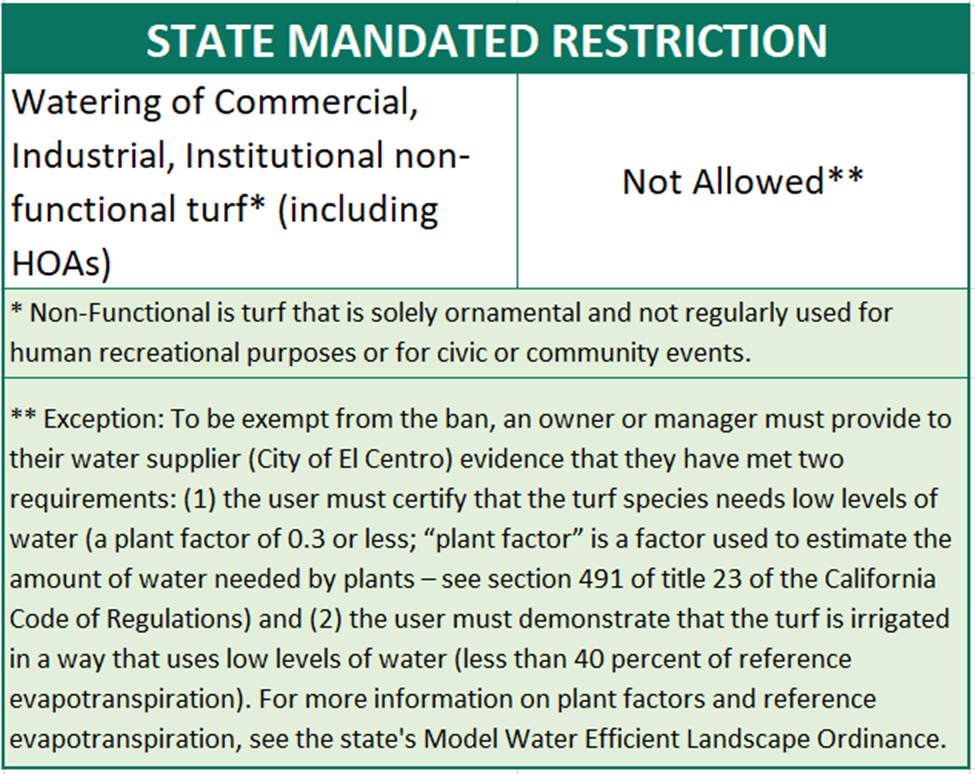 Full List of Restrictions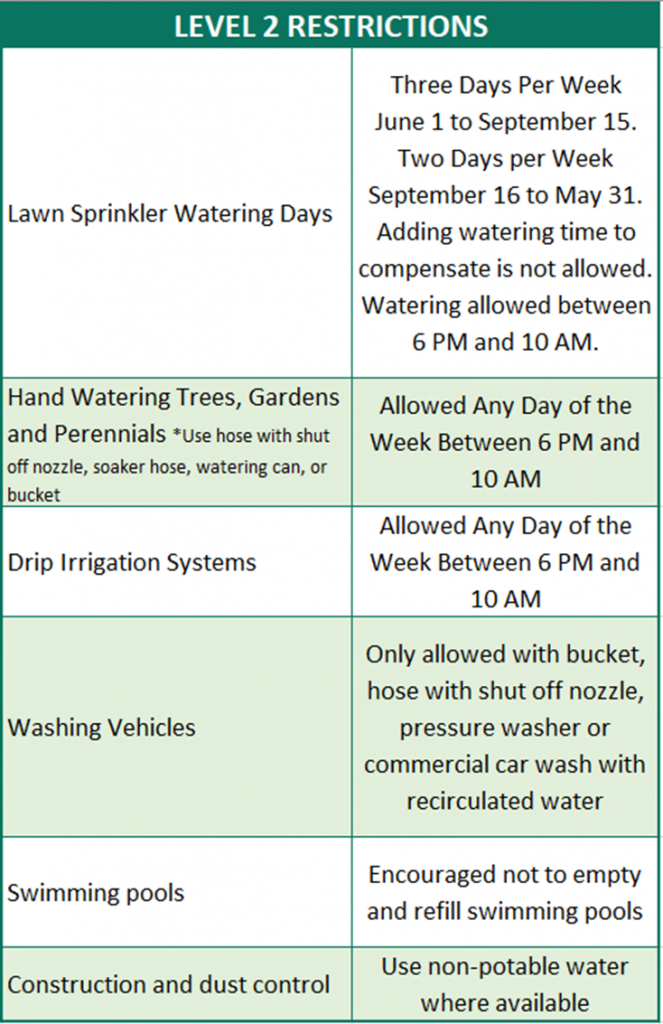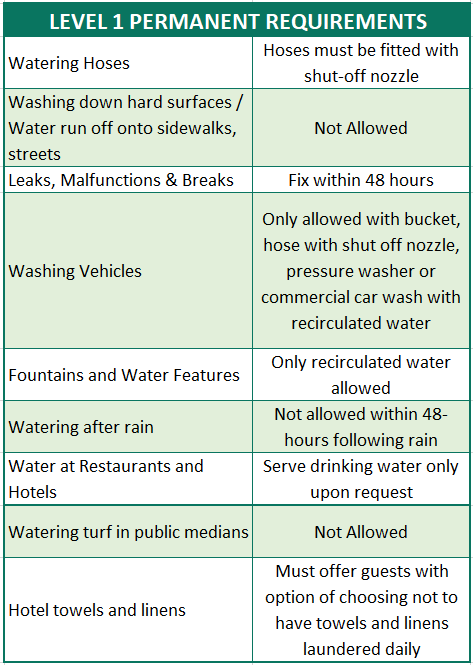 If you have any questions, please contact our water experts at 760-337-4538.
Report a Water Conservation Violation

Resources
Staff Presentation July 5, 2022
Governor Newsom Executive Order N-7-22
State Water Resources Control Board Emergency Regulation. Resolution 2022-0018
State Waterboard Emergency Regulation Fact Sheet Updated June 10, 2022
Water Conservation Tips
DO NOT ACCEPT ANY NOTICES OR CITATIONS FROM ANY INDIVIDUAL THAT CAN NOT IDENTIFY HIM OR HERSELF AS A CITY OF EL CENTRO EMPLOYEE.
DO NOT WATER BETWEEN 10 AM AND 6 PM, Most of the water will evaporate.
DO NOT WATER DURING AND 48 HOURS FOLLOWING RAIN
Do not allow water to runoff into the gutter. Concrete and asphalt do not grow. Please do not water them.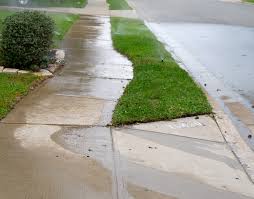 CAR WASHING – Use a hose with a shut-off nozzle when washing your car. Use a bucket and only use hose to rinse the vehicle..
CLEANING DRIVEWAYS AND SIDEWALKS – DO NOT wash driveways and sidewalks with water. Concrete and asphalt do not grow. Please do not water them. Use a broom to clean your driveway.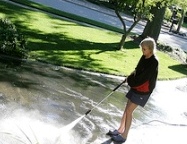 WATER FEATURES – The use of potable water in a fountain or other decorative water feature without a recirculating system is prohibited. How to conserve water: Verify your fountain or water feature has a recirculating water system or install one.