1101 West Danenberg Drive
El Centro, CA 92243
760-337-4575
Fax: 760-337-4576
Our local public water supply system continues to deliver safe and plentiful supply of drinking water to the public. There is NO indication that water supply will be interrupted due to COVID-19.
The City of El Centro's Water Treatment facility follows all State and Federal Standards. The Environmental Protection Agency (EPA) has established regulations with treatment requirements for public water systems that prevent waterborne pathogens such as viruses from contaminating drinking water and wastewater. COVID-19 is a type of virus that is particularly susceptible to disinfection and standard treatment and disinfectant processes are expected to be effective.
CDC issued information on "Water Transmission and COVID-19" for drinking water, wastewater and recreational water.
Water Treatment Plant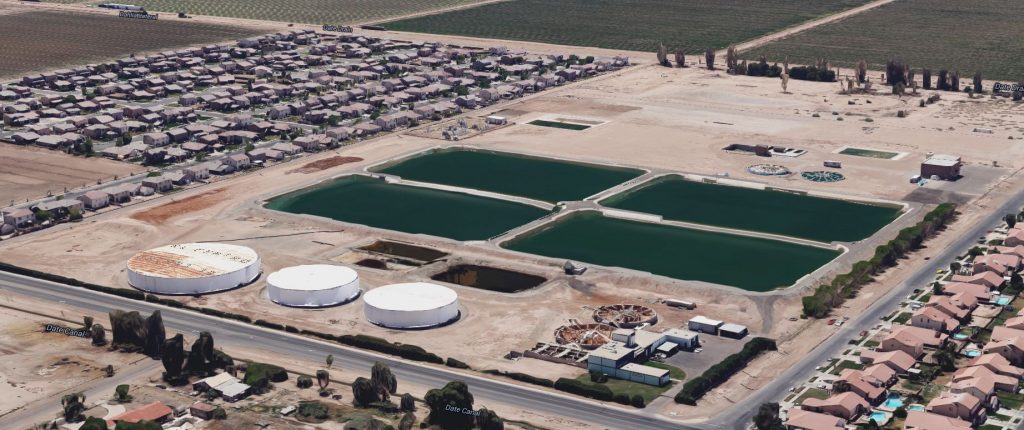 Annual Water Quality Reports
2021 Annual Water Quality Report
2019 Annual Water Quality Report
2018 Annual Water Quality Report
2017 Annual Water Quality Report
2016 Annual Water Quality Report
2015 Annual Water Quality Report
2014 Annual Water Quality Report
2013 Annual Water Quality Report
2012 Annual Water Quality Report
2011 Annual Water Quality Report
2010 Annual Water Quality Report
List of Certified Backflow Testers
New Water Treatment Plant
In July 2007, the City Council authorized the construction of the new Water Treatment Plant Expansion Project. The project was a modular design and has the capacity to treat 21 million gallons of water per day. The work included the installation of two circular clarifier units, two gravity filters, a waste washwater recover basin, a raw water structure, an operations building and chemical building, the division of the two 25 million gallon earthen storage reservoirs and intereservoir connections, clearwell and backwash recovery pump stations, associated pipelines, grading, paving, electrical instrumentation and controls. The entire expansion was then interfaced with existing treatment facility.
On April 25, 2010, W.M. Lyles Construction Company completed the $26.6 million dollar project and it was placed into operation earlier than expected due to the 7.2 earthquake.